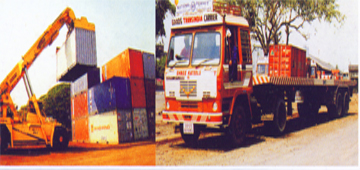 Inland Container Depot (ICD)
, Surat is the Dry Port. It was started in year 1996 and has been providing containerized service to Exporter and Importer at Surat City for last several decades. Main objective of ICD is to provide hassle-free and efficient service for Import and Export of containerized cargo from Surat City. Manufacturers and Traders can Import /Export precious cargo from Surat City itself. All Customs facilities are provided at ICD, Surat. ICD Surat has also facility for the containerized handling and storage of cargo.
ICD is division of Diamond & Gem Development Corporation Ltd. (DGDC Ltd) and DGDC Ltd. is promoted by Mr. Praveen Sharma and he is assisted by a team of professionals.