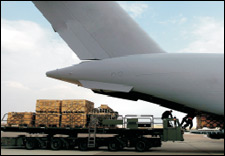 DGDC Ltd is constantly looking at new business opportunities and new investment avenues in various countries of Africa including South Africa, Tanzania and Angola. Brazil and Venezuela in Latin America, Russia, as well as Indonesia are also being explored for business possibilities and investments in mining.
DGDC Tanzania Ltd has been incorporated in Dar Es Salaam, Tanzania, for the purpose of trading in diamonds and colored stones, copper mining and trading, as well as for development of new Special Economic Zones / Free Trade Zone in Tanzania. An office of DGDC Tanzania Ltd has been set up in Dar Es Salaam. We also have an associate office in Luanda, Angola.
The main products in the minerals sector is diamonds, colored precious and semi precious stones, gold, and other mineral ores of commercial interest in our fast growing economy which is hungry for more and more mineral products;
Our presence in the non mineral sector includes engineering, machinery, chemicals, specialized textile products, processed foods, etc;
The International Trading Division is manned by seasoned professionals, each specialized in his particular product stream. The Division is based at our Corporate HQ in Mumbai's Nariman Point Business District.